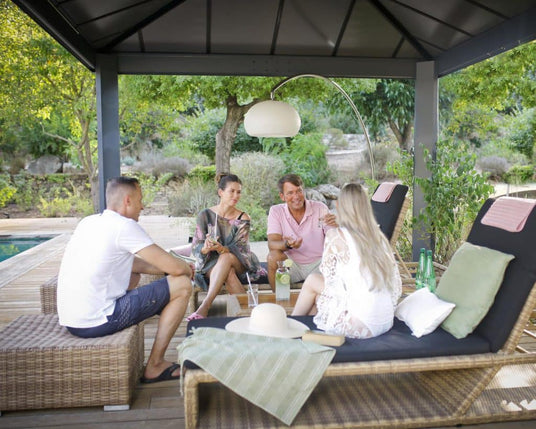 Why choose us?
Shop with Garden and Patio for the ultimate in luxury outdoor living.
Our wide selection of high-quality products, expert advice, and convenient shopping options will help you create the perfect oasis for your home.
✓ Award-winning products
We only carry the finest outdoor furniture, plants, and accessories from the world's top brands.
✓ Personalised service
Our team of experts is dedicated to helping you find the perfect products for your needs and style.
✓ Convenient shopping
Shop online or in-store, and enjoy free shipping and returns on all orders.
✓ Luxurious experience
From the moment you walk into our store, you'll feel like you're being treated like royalty.
Shop with Klarna.
Split the cost of your purchase with Garden & Patio