---
We offer fast, free delivery

Across the UK on all orders, with no minimum spend.

30-day return policy

Not happy with your order? Use our self-service returns portal to start your order return.

24-7 Customer Service

If you have a question about a product, or just have a general enquiry, speak to an expert on our live chat.

Secure shopping

We offer 256-bit encryption, which means your payment details are stored securely and are safe from hackers.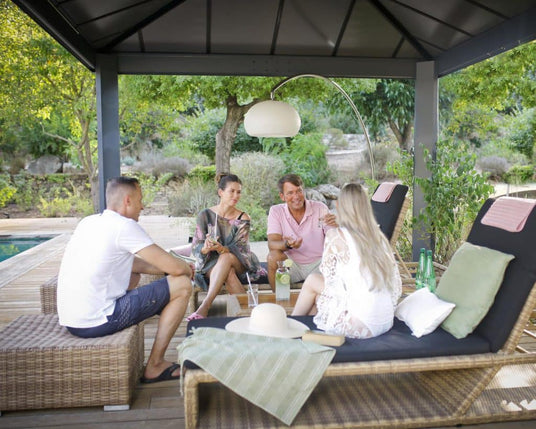 Why choose us?
Shop with Garden and Patio for the ultimate in luxury outdoor living.
Our wide selection of high-quality products, expert advice, and convenient shopping options will help you create the perfect oasis for your home.
✓ Award-winning products
We only carry the finest outdoor furniture, plants, and accessories from the world's top brands.
✓ Personalised service
Our team of experts is dedicated to helping you find the perfect products for your needs and style.
✓ Convenient shopping
Shop online or in-store, and enjoy free shipping and returns on all orders.
✓ Luxurious experience
From the moment you walk into our store, you'll feel like you're being treated like royalty.
Shop with Klarna.
Split the cost of your purchase with Garden & Patio